With the features like ever growing user base and professional population, at the present time LinkedIn has become the prime target for the B2B marketing endeavors. Due to this reason, the majority of the business professionals use this social media marketing platform on a regular basis to make necessary connections, to find out leads and also to inform others about their services and products. According to reports, companies that use LinkedIn to promote their businesses effectively, they can bring in more business successfully as well as can develop a strong presence on B2B social media.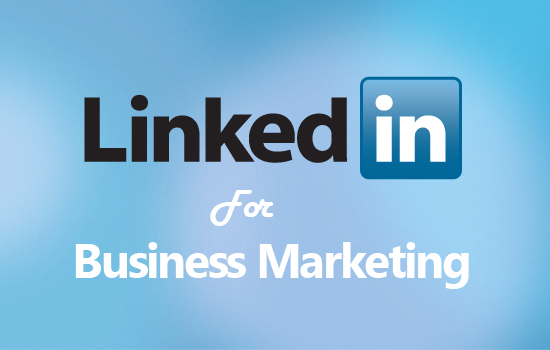 So, you can create a good first impression in the business world through the LinkedIn account of your company. This way, you will get the opportunity to connect to those people or businesses, which can be beneficial for your company. But to market your business effectively on LinkedIn, it is necessary to understand what the particular audience is in search of. Here are some effective social media marketing ideas that you have to utilize properly to understand LinkedIn and also to make the most of the account.
• Create the community of like-minded people: You can connect with different other businesses and other influential people on LinkedIn. But still you need to get followers, who will be interested in your services or products or the businesses, with which you can mutually market. To do this, you have to make connections, which make sense. Besides, you can also choose your connection from the option "People You May Already Know", but still it is better to conduct some research of your own to get the right followers and also to expand your network. Once the connections start to grow, you will be able to develop your own community.
• Use LinkedIn for cross platform promotion: LinkedIn works as a great way to share the offers, promotions, blog posts and other articles easily, which can assist you to promote your business. Connecting with other types of social media accounts to the LinkedIn page will allow your customers and the prospective customers to find you easily and this will also help you to build up a strong content strategy across different social media platforms. Cross promotion is also necessary as your business contact will be able to see how active your company is.
• Involve your employees: The LinkedIn profile of your company will get stronger in case your employees get involved. All you have to do is to ask your employees to make professional accounts and then connect to the company website. This will prove to your LinkedIn connections that your business is professional and legitimate. Besides, this will also increase your exposure of the services and products and will also help you to build up your reputation as the industry leader.
• Optimize the LinkedIn company page: After you get engaged with your potential clients through insightful content, they need some way to vet you any further interaction. Therefore, the company page must be optimized so that it can convey your brand message successfully and this will encourage your clients to subscribe.